Congress Partner
Business Breakfast Partner
www.vtbcapital.com
VTB Capital is a leader in the investment banking sector across emerging markets, in Russia, the CIS and CEE.
The company has achieved significant results since it was founded in 2008 and has carved out a reputation of a reliable business partner for clients from around the world.
VTB Capital has taken part in more than 880 ECM and DCM deals, which have attracted in excess of USD 307bn worth of investments into Russia and the CIS.
According to the league tables by Dealogic, Refinitiv, Bloomberg and Mergermarket VTB Capital is ranked top three on debt and equity capital markets as well as across M&A advisors in Russia and the CIS, CEE and MENA.
Best Investment Bank in Emerging Markets and Best Investment Bank in CEE since 2013 according to Global Finance World's Best Investment Banks awards
Best Investment Bank in Russia according to Euromoney, Global Finance, Finance Monthly, EMEA Finance and other media
Best Research Team in Russia according to Institutional Investor и Extel Survey
Best Sales Team in Russia by Institutional Investor
Best FX Provider by Global Finance
Best Investment Banking Brand in Emerging Markets by Global Brands magazine
VTB Capital operates in London, Hong Kong, Singapore, Zug, Frankfurt am Main, Sofia and Vienna, with headquarters in Moscow.
Supported by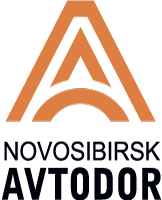 nskavtodor.ru
Novosibirskavtodor – is a Group of Companies that provides a full range of road and utility infrastructure services including engineering, construction, repair and maintenance.
Today our projects' geography covers 17 regions of Russian Federation. We are one of the leading companies for road construction using concrete mixture from the Ural to the Far East and the leader in the road sector of Russian Federation in implementing automated systems of project management.